As part of my slacker blogger phase, I haven't participated in a Budgeting Bloggers link up since August... Part of this was just me not blogging and another part of this was that I was not really doing much budgeting when it came to my shopping.
Loft Striped Blouse - $20
Image via Loft
I'd been attracted to this top for a few months, but never could quite commit to it. I was thrilled when I found it on super clearance and decided to give it another go. I'm kind of between sizes at Loft and with some recent weight loss the smaller of my two was just perfect!
Rue 21 Striped Skater Dress - $18
I've realized I'm kind of on a stripe kick lately. I spent A LOT of time on Pinterest over my Christmas break and found a lot of cute outfit ideas for work. I love dresses and have been trying to incorporate them more into my winter work wardrobe. This was a great deal and will be super versatile!
Groop Dealz Necklace - $9
I'm a sucker for cute, inexpensive jewelry. 'Nuff said.
Loft Fleece Knit Skirt - $14
Image via Loft
This skirt is basically sweatpants in skirt form. It's been a good basic addition to my work wardrobe. I've been trying to mix things up a bit more this winter by wearing more skirts and dresses with tights.
Loft 2-in-1 Softened Shirt - $36
Image via Loft
This is my "splurge" of the month. It was love at first sight, but I had a tough time with sizing. Long story short I ended up getting the larger of my Loft sizes and stinking it up a bit in the wash to find my perfect fit!
Charlotte Russe Necklace - $13
This is a Bauble Bar knockoff that I was thrilled to find. I love the colors and it was less than half of the price of the other one that was out last year.
Abercrombie Audrey Shine Top - $8
Image via Abercrombie
I popped into Abercrombie randomly a while back and found this gem on clearance marked down from... Wait for it... $58!!! I hardly go in there, but I'd noticed this one a while back. The last one was in my size and was super cute when I tried it on. It was meant to be!
Express Cami - $11
I recently realized my renewed love for spaghetti strap camis and realized that I needed to clean out and upgrade my collection. Express is, by far, my favorite place to get them because they're great quality and the bra part actually fits me.
Versona Accessories Boots - $14
These boots are probably my best buy of the month. They were only $35 originally and I totally would have dropped that amount on them. Black knee boots have been on my wish list for a long time and I finally have a great pair!
J.Crew Baseball Cap - $18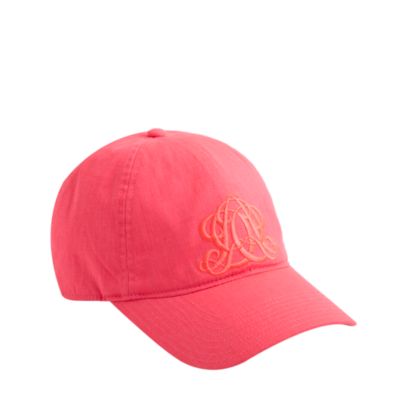 Image via J.Crew
I've been in a cute baseball cap buying mood for a few months now... I can wear them to my part-time job on the weekends, which makes them all the more appealing.
Total = $161
Considering this is my first month of budgeting in a LONG time and this is my first month after a breakup, I'd say I did quite well only going over budget by $11 or so. I'm on a nail polish and makeup ban this month, which has been super hard since that's what I buy when I need a pick-me-up... This was a test for this emotional shopper! Thanks to some amazing sales, I'd say I did a pretty good job of sticking with things that were all good deals and fairly versatile.
Did you notice that I have NOTHING from Gap? I've been really disappointed with their stuff in the past few months. I don't think I've made any purchases there since October or November! Loft opened here in October and I already loved that store, but I've come to love it even more now that it's just down the street and I can actually try stuff on!
February Budget Plan:
I'm (hopefully) finally getting out of town to do some outlet shopping and to hit up a few stores we don't have locally. Now that Loft is in town I think J.Crew is pretty much the only clothing store that I shop at that I don't have nearby. I am allotting more money for this trip and am hoping to maybe find a new purse on this excursion as well. I am proud to say that this purse addict spent less than $100 on purses in 2013. (One of the two was a leather Coach purse, might I add...) I've got my eye on a few specific items, but I'm considering this to be my big shopping month for a while.
***As a side note, with my part-time job I do get quite a few other items from Aerie and American Eagle... I've decided not to include these in my Budgeting Bloggers posts because I don't really count these things as part of my clothing and accessories budget. Depending on sales, promotions, and contests I get a lot of things either free or majorly cheap. It usually doesn't account for much of my spending and since I'm working extra, I've just decided to keep that separate. I wanted to add this in since sometimes these items pop up on outfit posts or Polyvore sets.