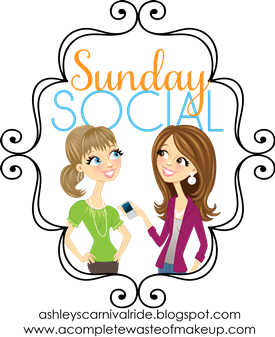 This week's theme is spring... As I type this I'm watching snow falling outside my living room window. *sigh* Spring will get here at some point I guess!
What is your favorite thing about spring?
I love that spring is kind of a fresh start in some ways. I love the bright, cheerful colors associated with spring!
What is your favorite kind of flowers to grow or receive?
I'm not really successful at keeping flowers alive and I've never really had anyone give me flowers, so this is a hard one. I still love bright daisies, though! One of my students brought me hot pink daisies for my birthday a couple months ago and that totally made my day!
What is your favorite nail polish color?
This is a hard one! I love the purple-y color of Essie's "Bond With Whomever" and last year's fave, China Glaze's "Flip Flop Fantasy" is sure to make quite a few appearances on my nails!
What is your favorite outdoor activity?
I think I mentioned this in the question about summer last week, but I love going to outdoor concerts or the drive-in. I just like things that are chill and fun to enjoy with friends.
Do you have any fun spring plans?
Nothing really fun on the horizon right now... I need to change that, though!